I recently had the chance to preview TNT's new drama "HawthoRNe" and I think its something you might enjoy as well. With the void in medical dramas left by "ER", I believe this will hit the spot.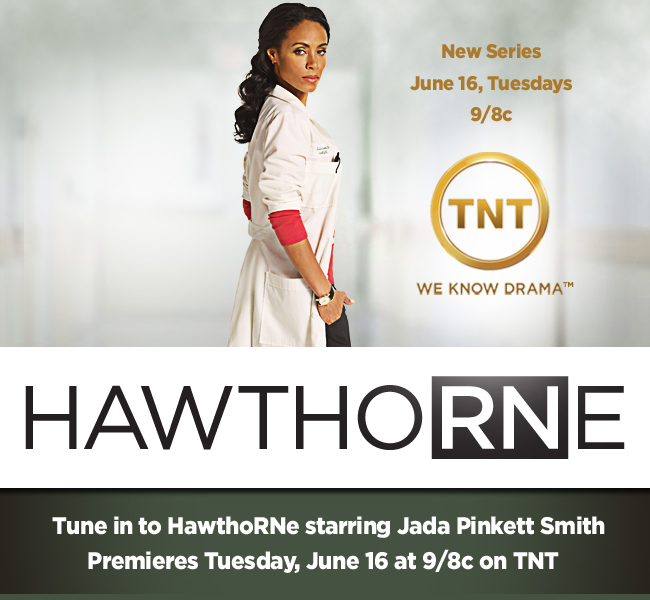 HawthoRNe is a new TNT drama starring Jada Pinkett Smith as Christina Hawthorne, a headstrong yet compassionate nurse. She leads a team of dedicated nurses who give their all for the patients, even when the system does not.
Christina will often sacrifice her own needs as she juggles her personal life and the demands of her career. But Christina is more than a nurse – she's a fighter, a mother, and a friend – she's every patient's hero.
Don't miss this compelling new drama from Executive Producer Jada Pinkett Smith, Tuesdays at 9/8c, only on TNT.
TM & © 2009 Turner Broadcasting System, Inc. A Time Warner Company. All Rights Reserved.